Nope it is not a pregnancy test… it is a gluten free test!!!
So My Gammie's has nearly moved into its new bakery premises.  I say 'nearly' because the complete move did not happen.  Between a burst tyre on the A406 live lane on Friday evening 'en route' to a cupcake delivery and adding unleaded petrol to our diesel business van on Saturday, our weekend was full of unexpected incidents.  Nevertheless, we ploughed through and progressed on. 
Our 'fish tank' storage room completed and gluten free – using the blue line gluten free test from Neogen .  Our main baking area has also been tested negative of gluten.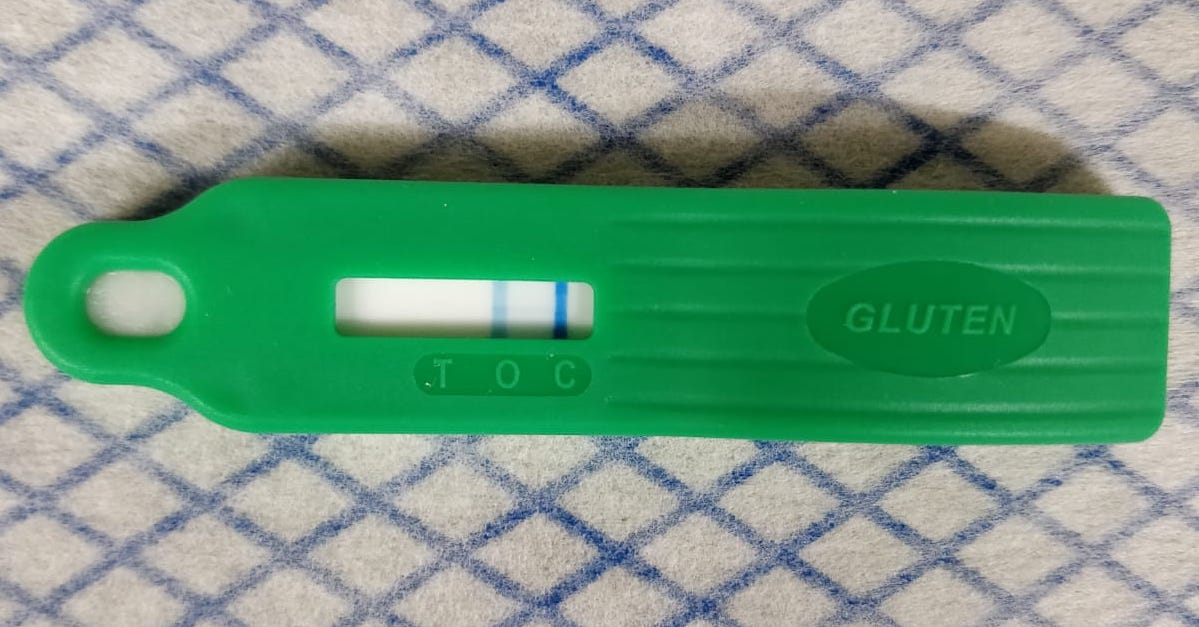 Our new bakery renovated with new floor painting ready for the completion of our move next weekend.  Here are some 'before' and 'after' pictures.