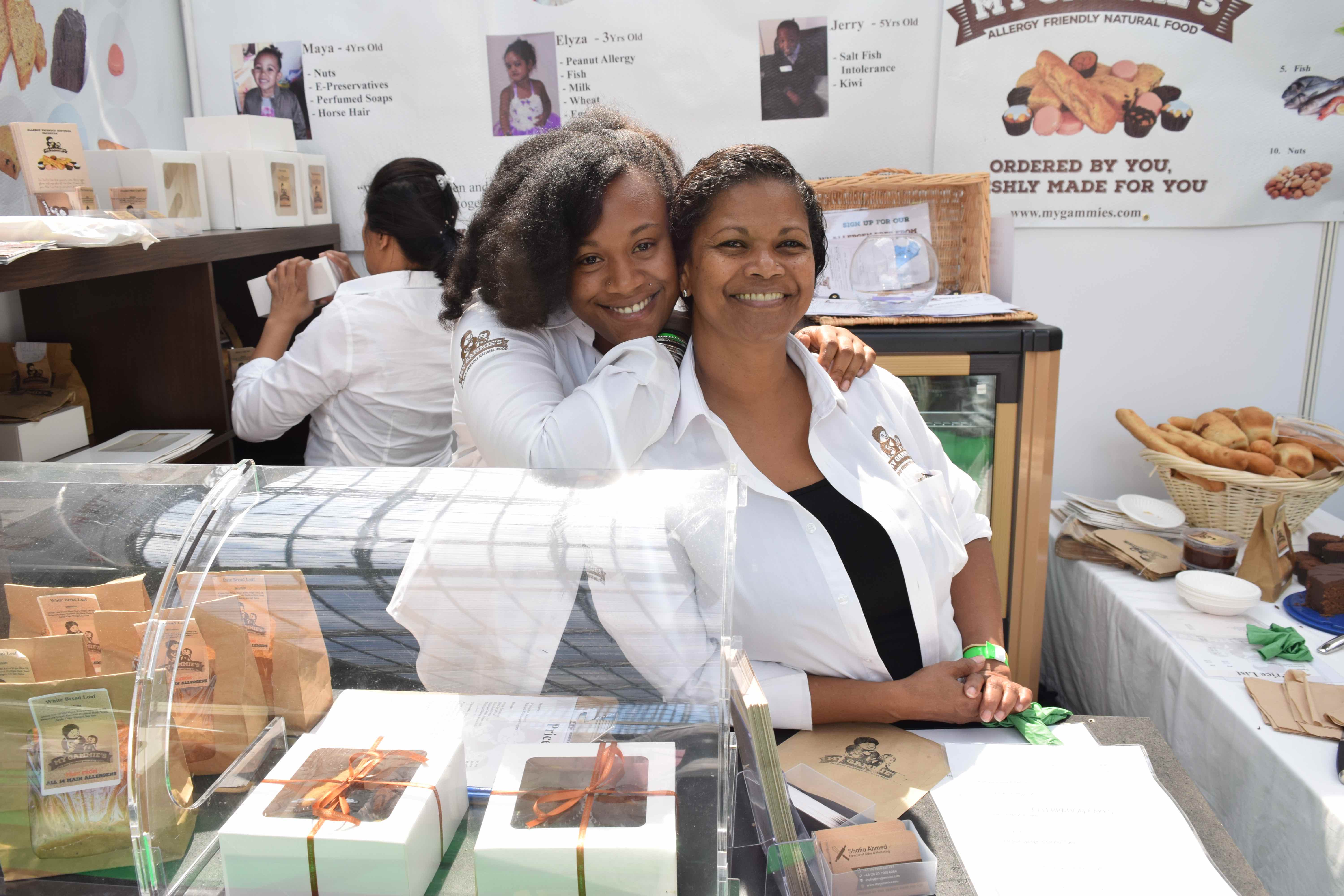 Coincidence, Luck or Destiny – My Gammie's Founders nominated for Alumni Entrepreneur of the Year Award at the University of East London's first-ever Alumni Achievement Awards
Who would have predicted that 22 years after Marie-Anne graduated from the University of East London in 1994, her daughter Rebekha would follow her steps and graduate from the same university in 2016.  Was it planned? No.  They did not even realise this common factor between them until Rebekha applied for the UEL eFactor Entrepreneur competition in 2015 which was only open for UEL students and alumni.  Light bulb moment when she realised that her mum, Marie-Anne, could join her in the competition as a mother/daughter team to pitch their business idea for My Gammie's – a bakery for products that are free from all 14 allergens.  Their business idea for My Gammie's won first prize in November 2015!
Roll forward to today, My Gammie's FreeFrom Vegan Bakery has grown from strength to strength, having won Gold and Silver in the Free From Food Awards competition in 2018 and has been featured several times in magazines and newspaper articles. 
Rebekha and Marie-Anne are totally honoured to have been nominated for this award.  It came as a surprise as they did not even know this event was in the pipeline. 
Their comments about UEL "It is great to experience UEL as not just an establishment for academic achievement but also as an ambassador for entrepreneurship and creativity.  Winning the 2015 eFactor competition gave My Gammie's a solid spring board to reach higher heights."
My Gammie's co-founders, UEL Alumni mother and daughter, will find out whether they have won the award in October.   Regardless, to have been nominated is an achievement and any winner of the Alumni Entrepreneur Award will definitely deserve it.  Rebekha and Marie-Anne send their warmest wishes to all fellow finalists.